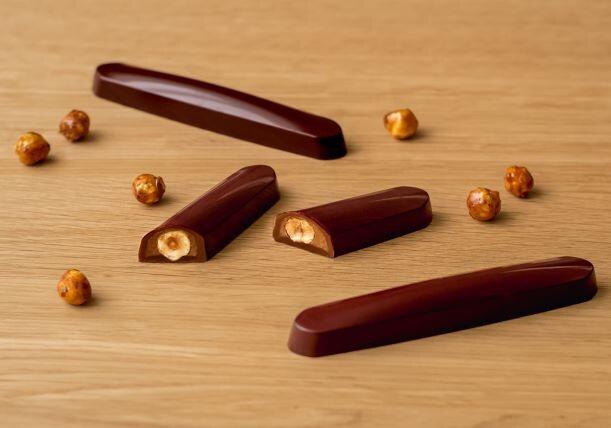 My fancy Cailler Chocolate Bar
The fancy Cailler Bar are a tribute to one of our iconic products.
During this workshop you will learn the art of tempering chocolate and making chocolate shells in the shape of a bar and much more thanks to the advice of our Master chocolatier.
Once the shells are made you can sprinkle them with delicious crunchy caramelized hazelnuts, before garnishing them with a creamy praline cream freshly prepared. All you have to do, is to seal your shells with a thin layer of chocolate and voila.
This gourmet workshop will bring you the basic Chocolate making know-how to impress your loved ones.
Price : CHF 80.-/pers
Duration : 2 h 45 min
Offered: apron
Workshop is given in French, German and English

Workshop participant get a special price for the visit of Maison Cailler
To offer this workshop as a gift, please
The date you are looking for this workshop
BOOK ANOTHER DATE FOR THIS WORKSHOP