Dark chocolate chip muffins
DIFFICULTY Easy
SERVINGS


COOKING TIME
Prep.
10
|
Tot.
30
Ingredients
CAILLER DESSERT Dark Chocolate Drops
Dark chocolate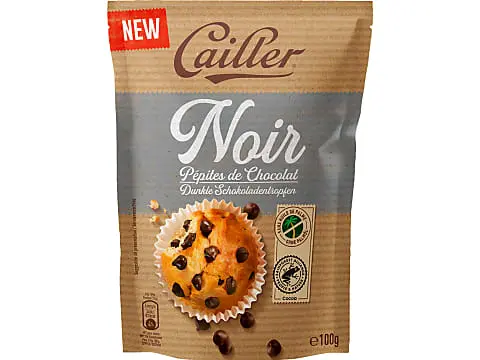 INSTRUCTIONS
1
Preheat your oven to 200°C.
2
In a bowl, mix the flour and baking powder. Stir in the milk. Add the egg and the melted butter. Add half of the chocolate chips, the sugar and the vanilla sugar. Mix.
3
Pour into a muffin tin. Sprinkle with chocolate chips and bake for 17 minutes.