Cookie duo with chocolate chips
DIFFICULTY Easy
SERVINGS


COOKING TIME
Prep.
20
|
Tot.
10
Ingredients
CAILLER DESSERT Dark Chocolate Drops
Dark chocolate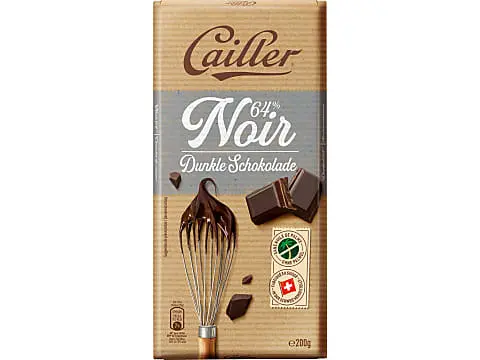 Dark chocolate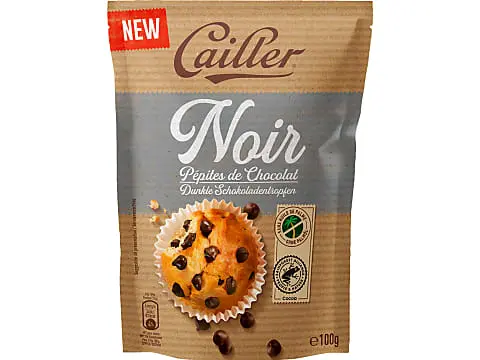 Dark chocolate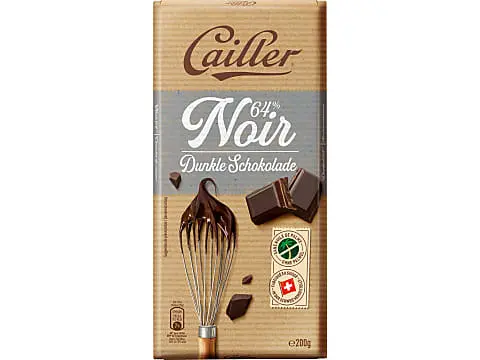 Dark chocolate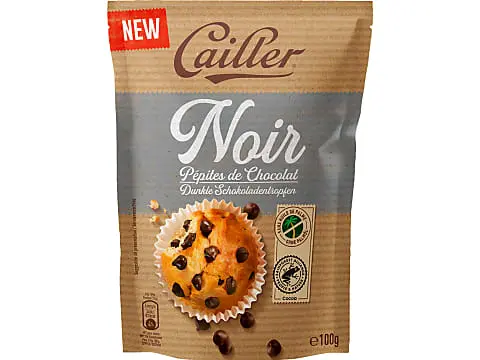 INSTRUCTIONS
1
Preheat the oven to 200°C. Melt the dark chocolate in a bain-marie.
2
In a bowl, mix the softened butter, egg, sugar, flour, baking powder and salt. Divide the dough in two. In one half, add the melted chocolate. In the other half, add half the chocolate drops. If the batter is too sticky, place in the refrigerator for 15 minutes.
3
Shape 12 cookie balls with, for each ball, a part of chocolate dough and a part of natural chocolate chips dough.
4
Place the balls 3 to 4 cm apart on a baking sheet lined with baking paper and sprinkle with the remaining chocolate chips. Bake in the lower part of the oven for 11 minutes.