Chocolate chip bread rolls
DIFFICULTY Easy
SERVINGS


COOKING TIME
Prep.
30
|
Tot.
45
Ingredients
Dark chocolate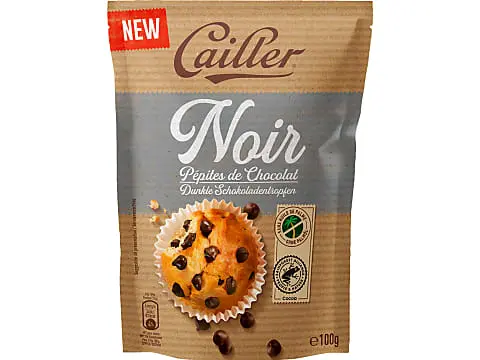 INSTRUCTIONS
1
Preheat your oven to 180°C in fan assisted mode.
2
In a bowl, dilute the yeast in the warm milk and let it rise for about 5 minutes. Add the flour, sugar, butter in pieces, 1 egg and mix well until you obtain an elastic dough. Add 70g of chocolate chips.
3
Form 6 bread rolls and place them on a dish covered with parchment paper, spacing them out (they will puff up).
4
Heat the rolls for 25 seconds in the microwave at 300W. Let stand for 10 minutes without opening the microwave door.
5
If you don't have a microwave: instead of step 4, let the rolls rise for 1.5 to 2 hours in a lukewarm place.
6
Slide the sheet with the rolls onto a baking tray. Brush with egg yolk and decorate with the remaining chocolate chips. Bake for 15 to 17 minutes.