AN EXCLUSIVE PROMOTION IN SWISS COLOURS
CAILLER products carry the Nati colours since June, thanks to which you can win fantastic prizes like 11x2 VIP passes and 250x2 tickets for matches in Switzerland as well as many Fan Boxes filled with chocolate and goodies. Find the participation codes now inside the packaging of CAILLER chocolate tablets (with photos of Nati players) and go to cailler.ch/win until 31.01.23 to try your luck.
+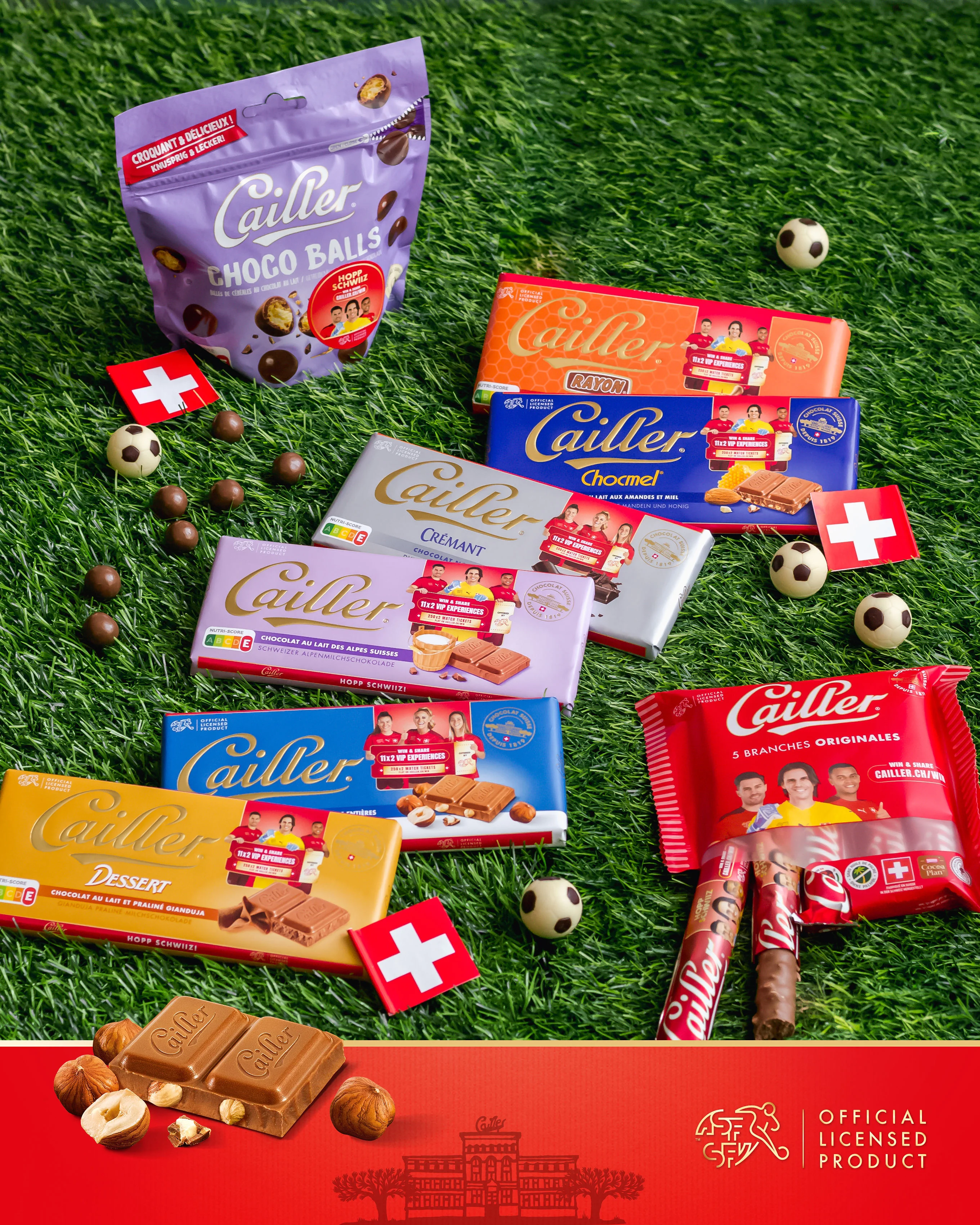 FOOTBALL AND CHOCOLATE: A DELICIOUS AND EMOTIONAL PARTNERSHIP
Since 1 January 2022, CAILLER has been the official chocolate of the Swiss national football team (men's and women's).
Dominique Blanc, President of the Swiss Football Association (SFA), describes the partnership as one of values and meaning: "True to the motto 'Share the Passion', we both seek to bring joy to all Swiss people with creativity, professionalism, and lots of emotion."
Bruno Emmenegger, Business Executive Officer Confectionery Nestlé Switzerland concludes:
"We look forward to a year full of emotions and suspense. Hop Suisse!"
+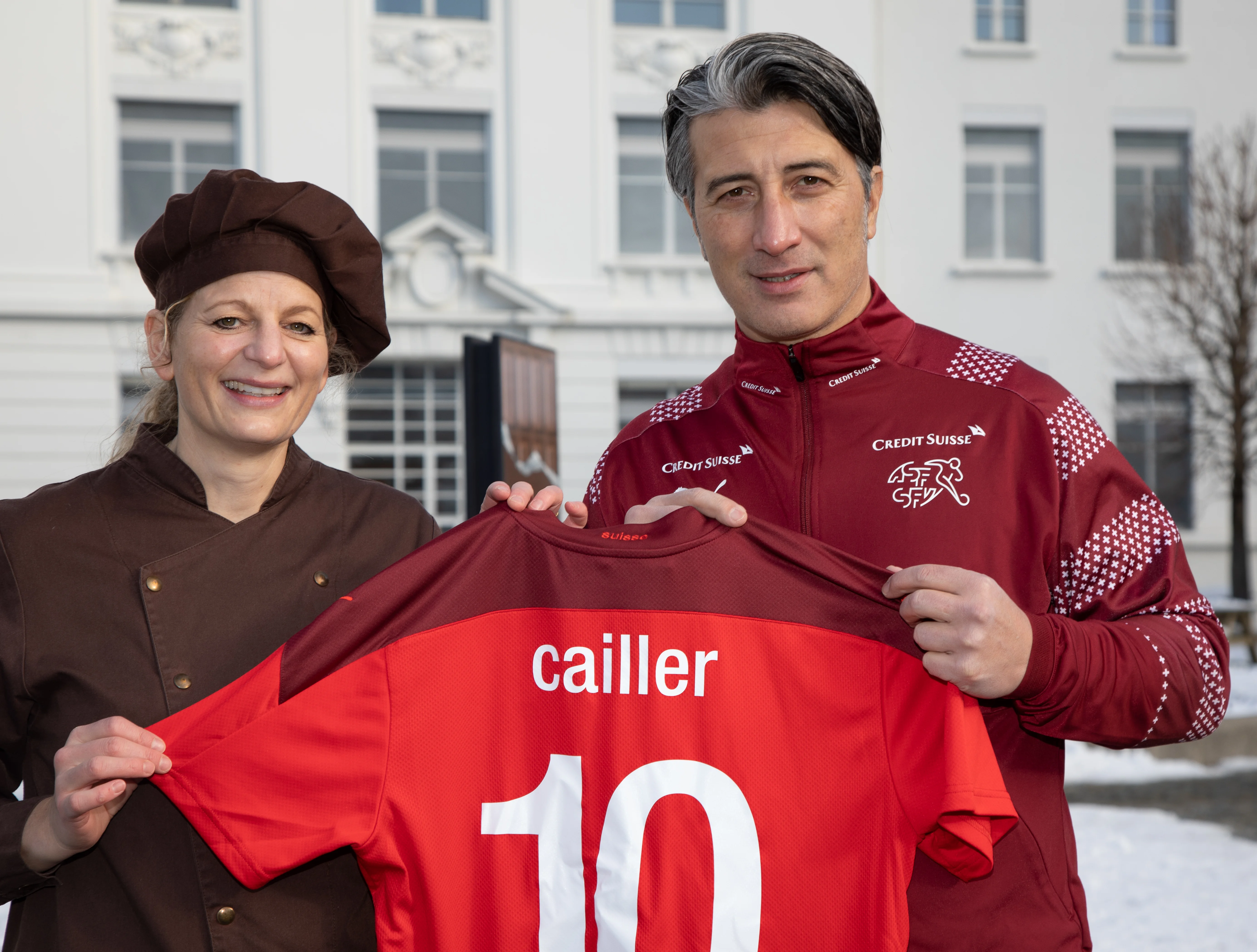 MURAT YAKIN DISCOVERS MAISON CAILLER
To celebrate this new partnership, Murat Yakin, coach of the Swiss men's national team, was the guest of the Maison CAILLER. During his visit, the coach immersed himself in the chocolate world of CAILLER and expressed his talent by creating a football team made of chocolate, coached by our award-winning chocolatier, Géraldine Muller Maras. 
Would you also like to experience unforgettable chocolate moments? Come and discover our tasty workshops just like Murat Yakin!
+